TMSA ELEVATE 2023 CONFERENCE
Conference Sessions
Creating a Fans First Experience for your Organization
Jared Orton, President, Savannah Bananas

Jared will share how The Savannah Bananas - the most fun team in sports - has built a culture that focuses on loving people and building fans no matter who you serve, what you do, or what role you're in. Get ready to laugh, cry, and Go Bananas
Panelists: Kara Heater, Savannah Bananas Marketing Director, and Carson Bowen, Savanah Bananas Ticket Experience Director
STREAMLINE INTO ACTION: Accelerate YOU To Drive Greater Results NOW!
Deborah Gardner, CMP, CVP, Author, Speaker, Competitive Performance Expert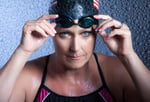 Massive changes and recent crises have affected the transportation industry and YOU! New studies demonstrate nearly three quarters of sales and marketing professionals are stressed out, burned out and bummed out. And no matter what role or level you are at – this has implications that impact what you do every day.
BUCKLE YOUR SEAT BELT! Watch how competitive performance expert, Deborah Gardner, explains the authentic parallel between the tough sport of competitive swimming and the fast-paced transportation world with her exclusive proven methodology that will help you create the greatest results with least residence.
Sales and marketing are not for the faint of heart. Sales and marketing are about solving pain and creating gain for you and the customer. Achieve enormous momentum in this captivating, entertaining and highly energetic message. Take the plunge! Get off the block and GO! Up for the challenge?
Attendees of this session will learn:
Enhance your mindset with 3 simple ways to maximize productivity while making hitting the ground running for more success.

Learn how to prioritize what matters through the fundamental happenings in the transportation industry and in YOU!

Participate with your peers to learn how to dominate any stumbling blocks that slow innovation and adaptation - and embrace opportunities to overcome them.
Winning the Talent Battle through Recruitment & Retention
Charlie Saffro, President & Founder, CS Recruiting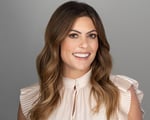 Winning the war for talent is not just about recruiting and finding the right people—it's about employee retention, and keeping the people you have.
In this session, Charlie Saffro, President of CS Recruiting will focus on how recruiting and retention are part of a never-ending cycle that all revolve around one thing: Company Culture.
Charlie brings years of experience recruiting in the Logistics & Transportation industry and will share her expertise on what it takes to create and maintain a strong company culture, why employees stay, why employees leave, and the importance of putting your people first.
Attendees of this session will learn:
How to find and evaluate talent

How to recruit talent and provide an enjoyable onboarding experience

How to retain talent through human leadership
Your People Are Your Brand
Samantha Jones, VP of Revenue, Rocket Shipping

In this innovative and informative session, Samantha Jones will walk attendees through the following questions:
What do we see most commonly in our industry on social media spaces like LinkedIn? Why is this lacking, or not resulting in a high success rate?

What is a personal brand? How does a company leverage strong personal brands properly?

What are the benefits of a personal brand to a seller?

What are the potential risks to the employer of these powerful branders?

How can marketing walk alongside their personal branders to support their efforts and be a force multiplier?
Attendees of this event will leave with:
Understanding of what a personal brand is and how it can become a powerful tool at the individual and company level.

Understanding from a leadership standpoint of how you can support and RETAIN your sellers who are creating their personal brands.

How marketing fits into the personal brand of sellers, and what can marketing do to capitalize on strong personal brands to propel the company brand along with the personal brands.
How to 10x Your Sales Pipeline
Nadine Nocero-Tye, Partner, SyncShow

After showcasing such success for our clients we honed in on WHY what we do works so much better at providing results than other companies or programs. We drilled into 8 areas that when working together and strategically drive the biggest difference for ROI Marketing: Marketing Team, Value proposition, Marketing Strategy, Website, Goals + KPIs, Analytics, Technology Stack, Templates and Guidelines
The goal is to understand how to position marketers as owners of strategic plans that drive company revenue through this system.
For sales leaders - it's how to work together with Marketing to achieve their goal (hot leads) which elevate the company to closed revenue.
Protecting Your Brands: Tips, Tricks & Strategies For Creating Strong Brands
David Adler, President, Adler Law Group
Digital marketing might seem easier than ever. Social media, review sites, and other tools can help find customers and grow a business in a matter of a few weeks. Creating a solid marketing strategy depends on strong brands. As more companies move online increasing the noise in already crowded channels, protecting your brand is more important than ever. Taking specific examples from real-world client experiences, this discussion will examine how companies can create strong brands, how to act strategically in various contexts, and the lessons that can be learned from prior successes.
The presentation covers four key objectives:
Provide the basic source of trademark and brand rights

Provide strategic considerations when creating brands

Identifying common pitfalls that undermine brand protection

Understanding different types of protection available and the steps for protection
Unlock Rapid Growth: Get Your Accounts Out of Maintenance Mode
Holly LaBoda, Partner & Co-Founder, Luminaries Consulting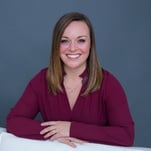 We all want to grow, and we know growth comes from getting, keeping, and growing the right customers. But when results aren't what we want, most focus on new customer acquisition first. But did you know that the win rate on existing business is 60-70%, while new customers average 5-20% (Marketing Metrics)? Before you throw another cross-selling campaign together, let's take a step back. In this session, you'll learn how to identify your highest potential paths to growth and enable your team to get there.
Attendees of this session will learn:
How to identify your current accounts with the most potential

Key processes and capabilities that unlock your account manager's potential

The critical skills that enable account managers to grow their business
Marketing and Sales: How to Grow Revenue through Alignment
L'areal Lipkins, CEO, Lipkins Consulting Group LLC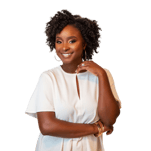 It's the classic battle – Marketing complains that they're generating a bunch of leads, but sales isn't converting them. At the same time, the sales team complains that there aren't enough leads and the ones that do come through aren't any good.
If your organization wants to grow revenue in 2023, creating marketing and sales alignment is imperative. Marketing and sales alignment helps both functions lean into their expertise while supporting shared goals. The result is increased innovation, real-time market insights, process improvement, and higher sales conversions.
In this presentation, you will learn the following:
Common mistakes and misconceptions that divide marketing and sales.

Three things your organization can do immediately to align marketing and sales better.

How to create a feedback loop that increases the effectiveness of both functions.
The 360° Relationship: How to Get Anyone to WANT to Work With You
Tony Leone, Co-Founder, The Constance Group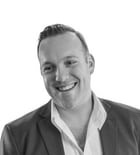 Influence and persuasion are human behavior endeavors. It comes down to 4 questions. "How" does some make a decision. "Why" should someone make a change or decision. "Will" someone do what we want them to do. "Can" someone do what we want them to do? This 4 part formula is the basis for all talks and can be applied across sales and leadership.

Attendees of this session will learn:
The Perfect Close

The only way to handle an objection. This one technique can be applied to any objection you ever get

The one mistake every sales professional makes that can be eliminated in one question.